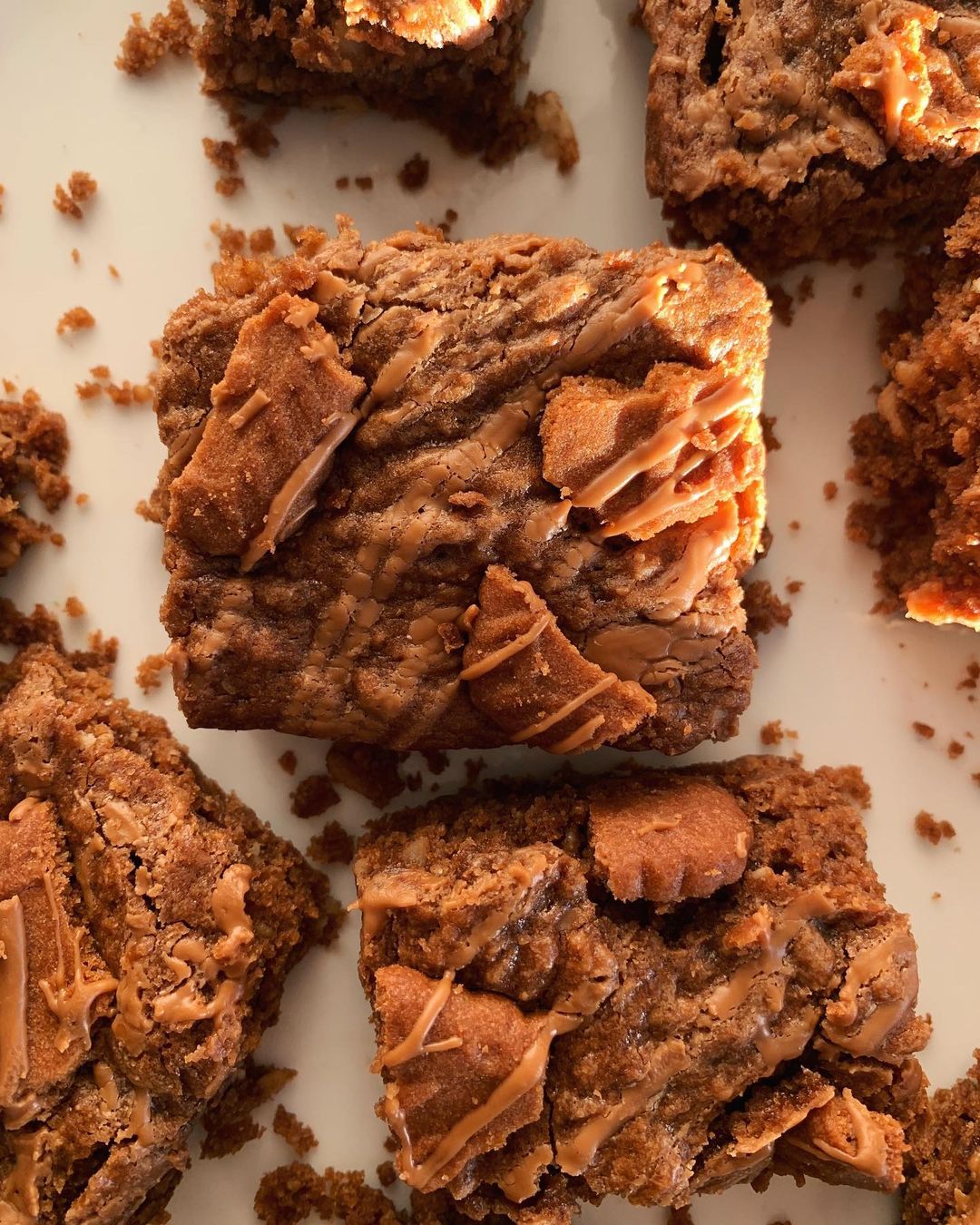 COOKIE BUTTER BLONDIES (vegan) 🌱🤍
Obsessed with these cookie butter blondies made with biscoff spread🤤. They are soo fudgey, moist, and delicious. The combination between the coconut sugar and the cookie butter makes it the ultimate sweet treat if you're craving something different than chocolate! It's a slight adaptation of the popular healthfulradiance 's PB oat blondies🤍!
INGREDIENTS:
– 1 and 1/4 cup of oats blended into flour
– 1/2 cup coconut sugar
– 1 cup cookie butter (melted)
– 1/2 tsp vanilla
– 1/4 tsp sea salt
– 1/2 cup rolled oats
– 1/2 tsp baking powder
– 1 cup vegan milk (add in increments)
– top with more cookie butter and crushed biscoff! 🤍
Preheat oven to 350. Blend oats to make flour. Add all your ingredients to a bowl and mix to combine thoroughly! Make sure the cookie butter is melted so that it's easier to combine. Transfer to a lined baking dish with parchment paper. The dough should be super moist and a bit sticky. Flatten evenly and top with more crushed biscoff cookies! Bake for 30-35 minutes. Let it cool and then if you're feeling extra, melt some cookie butter/biscoff spread and drizzle on top!